A Russian Spy's Manual: Send a Secret Message to the Strela-3 Satellite and Betray NATO Allies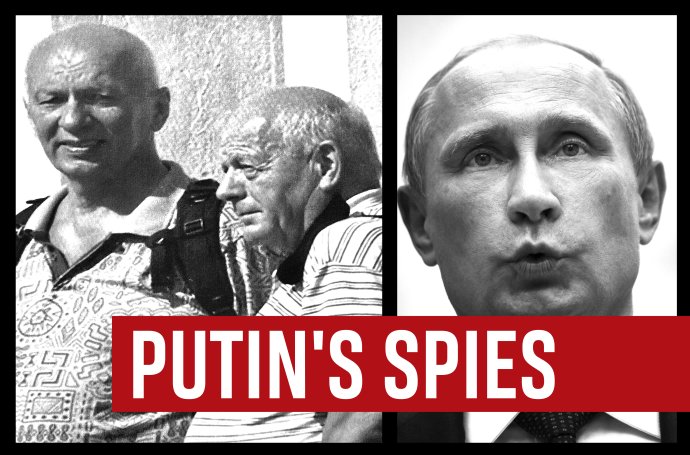 A "dead box" in the Viennese woods, secret meetings around Europe, and a support network of GRU agents: the case of the Austrian spy Martin Möller shows how the world of Russian espionage works.
Martin Möller once again checked the three-digit code. That code would allow him to access the satellite where he was to send his encrypted message.
All of this was just as his Russian Military Intelligence (GRU) commander, Yuri, had taught him. Möller had been thoroughly trained to connect with Russian Strela-3 military satellites as they flew over Central Europe.
He could send a message either from Austria – where he worked as a colonel in the Austrian army – or from Slovakia where he felt comfortable interacting with Russian spies; he preferred to meet them in Bratislava or at Štrbské pleso in the High Tatras.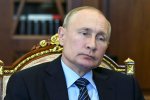 Martin Möller was satisfied with himself. Once again he had extremely valuable information, and he was sure that his report to the Main Intelligence Directorate (GRU) – the dreaded Russian military intelligence agency – would be appreciated.
And properly financially compensated for.
As a colonel of a friendly army, he participated in several NATO events. In this case, thanks to an invitation from the Allies, he was able to obtain detailed information on how the North Atlantic Alliance was trying to protect itself from attacks with IEDs (Improvised Explosive Devices) – which are one of the Taliban's most commonly-used weapons against Allied troops in Afghanistan.
When Möller checked the three-digit code again, he connected with the Russian military satellite Strela-3 to which he sent his secret message and thus directly exposed NATO troops in the field.
It is estimated that in three decades of espionage – dating back to Tehran in the late 1980s – Möller earned at least € 300,000 but the sum could be much higher. Behind closed doors in an Austrian court, he received a surprisingly light sentence in the beginning of the summer: three years. But the 71-year-old Austrian was released immediately, due in large part to the year and a half he had spent in pre-trial detention.
After a long investigation, Denník N has concluded that Austrian Colonel Martin Möller was a highly regarded agent of the Russian military secret service (GRU) until his discovery in the Fall of 2018, despite his retirement five years earlier.
He was an important asset of the GRU because of his frequent encounters with Russian spies, the training he had completed, and the techniques that were at his disposal. Möller had also met personally with noteworthy Russian agents during the course of his spy career.
Some of these agents were members of the well-known GRU 29155 unit, which specialized in assassinations or sabotage efforts to destabilize European countries. Among other things, the unit was behind the poisoning of Sergei Skripal and his daughter in Salisbury, England, as well as the attempted coup in Montenegro.
If all of this was open-sourced information – as Möller's defence claimed during the trial in Salzburg – why would the GRU have paid so much attention to him for so long?
Thanks to several sources who had access to the trial in Salzburg or who knew Möller personally, Denník N was able to lay out a detailed picture of how Russian spies collaborate throughout our region including where and with whom they meet, and how they pass on state secrets.
Slovakia played an important role for Martin Möller; the Russian spy often met with his commanding officers here. These meetings were most often held in Bratislava, to which he had easy access thanks to the opening of the borders within the Schengen states. One of his favourite meeting places was Janko Kráľ Park on the Petržalka side of the Danube River. Sometimes Möller had secret meetings with Russian handlers in the FIS and Panorama hotels in the Štrbské pleso resort area in the High Tatras.
How it started
Martin Möller had to wait for his initial meeting with his first commanding field officer; it took several years before he was recruited by a Russian spy.
It all started during his military mission in the Middle East in the late 1980s at the end of the Cold War. Martin Möller participated in the UN UNIIMOG mission, which was established during the Iran-Iraq war.
It was in Tehran where Möller met Russian agent Yuri Y. The agent was a blond, tall and slender man in his forties who held the position of Russian military attaché in Tehran.
Yuri Y. successfully recruited Möller under diplomatic cover in Iran. During his time on the mission, Yuri Y. taught Möller basic tricks for those occasions when secret writing would need to be used – employing European coins, a chewing gum or a ballpoint pen among other tools.
Möller began to provide Yuri Y. with initial pieces of information about the inner workings of the Austrian army.
But later, the key was really the address the agents used for their secret communications. It was a Cypriot address, directed to Andreas G. Archimedes, PO Box 24349, 1703 Nicosia.
The instructions were simple – he had to write the letter in English, and if he mentioned Johann's name, the addressee knew that there was a hidden secret message inside. It is very probable that thanks to this correspondence with special codes, Möller learned about the place and time of his first meeting in Bratislava.
For example, there was a postcard with a number line that in fact looked like a telephone number.
For Möller, the Cypriot address was an important communication channel with the GRU and was to be used primarily when other methods failed or when extraordinary events occurred. His first meeting with a colonel from the GRU in Austria took place in the spring of 1992.
During an hours-long conversation in Vienna, Möller was instructed to write political reports. If anyone found out, he would have to burn everything.
However, a much more interesting mission for Möller took place a year later in Bratislava and had been planned long in advance. The Austrian colonel arrived a few days earlier to get accustomed in the city.
Meeting place Number 2 and the code "SAM" meant that they would meet near the statue of Samuel Mikovíni on the Bratislava embankment, next to the place where River Park stands today, and opposite the new Zuckermandel building.
What took place was just like in a spy movie: "Yuri" took Möller to a conspiracy apartment in Bratislava and handed him the secret communications device. The Colonel realized that Slovakia would be an ideal place for such meetings.
His commanding officer could move freely around the Slovak capital, and the country had idyllic relations with Russia.
This changed after the new government of Igor Matovič took hold. Slovakia proceeded to expel three Russian spies who were in the country under diplomatic cover. Bratislava was angry that the Russian secret service had misused Slovak visas during an assassination in Berlin. However, this did not happen until many years later.
The Strela-3 satellites
Möller received training on how to send radio-communicated intelligence through the military satellites known as Strela-3. In order to connect with them, Möller was given a sophisticated satellite device with which he could send encrypted messages. He used it primarily to send sensitive classified information or to make arrangements with an intelligence officer.
This is an old technology used during the Cold War. The GRU used the Strela-3 satellite system during the assassination of Zelimkhan Yandarbyev in Doha in 2004, and the agency appears to still be using it today.
If there was something that could have betrayed Möller – apart from his suspicious encounters with agents from the GRU unit 29155 – it was his communication with the Russian military satellite Strela-3.
The Russian mole in the Austrian army had a list of times when the satellites would be directly over Austrian territory. Each satellite has a three-digit code such as 208, 210, 213, 214, 215, 216, 217 or 219. For example, code 210 meant that Möller merged with the COSMOS 2386 satellite, which the Russians launched into space in 2001 and which is registered under the NORAD satellite catalogue number 27059.
It is noteworthy that Möller also had access to these satellites during his retirement since it shows the importance that the GRU placed on him.
A "dead box" in the forest
One of the "dead boxes" Möller used was located in a Viennese forest on the outskirts of the Austrian capital, near the lookout tower. To get there, you had to take the S-Bahn train to its terminal station before changing to the bus and then taking that bus through to its last stop on the top of the hill. This method worked if Möller wanted to be sure that no one was following him. Whether he used public transportation or drove himself to the spot, he was able to see if anyone was tracking him.
With the advent of the Internet, Möller also began using special software for data transmission.
Möller received an intelligence manual from the GRU which included techniques such as how to proceed when his cover is compromised, how to obtain secret information, or how to use encrypted communication. The Austrian secret service discovered this manual many years later despite Möller's attempts to erase it entirely from his computer.
As Martin Möller became a full-fledged Russian spy, he met his commanding officer in more and more places.
JAN, for example, meant a meeting at the statue of Janko Kráľ in an orchard on the Petržalka side of the Danube River in Bratislava. The meeting was to be held on the first Friday of every month precisely at 5 p. m., and the meeting was to be confirmed via radio. Each meeting was carefully prepared and arranged in Moscow months in advance. There were other codes. ZAG, for example, meant that a meeting was to take place at the city's Botanical Garden.
Apart from Bratislava, Möller met with Russian handlers in Budapest, Prague, Pula, Heviz, and Štrbské Pleso.
Initially, Möller reported to Yuri Y., but in 2000 Juri was replaced by a new commanding officer. The officer's name was Igor Zaytsev, born on April 6, 1954. Zaytsev would now provide oversight to the Austrian mole.
The appointment was an odd one. Zaytsev was from the fourth GRU department in charge of Africa. Earlier, he had worked in the office of the military attaché in Ankara. Because Möller was recruited in Iran, they made him an agent of the 4th Division instead of the 1st Division, which traditionally covers Europe.
Zaytsev took over oversight of Möller, gave him various assignments, and prepared him for a possible reveal, which in the end took place in the Fall of 2018.
What they were interested in
What type of information did the GRU try to obtain through Möller?
There was a wide range of topics. Möller provided officers with data on Austrian military units and their equipment, including details on radar stations and anti-aircraft systems. The GRU sent information about NATO projects or tactical movements of the German army. It included sensitive information on military technology and on military equipment such as armoured vehicles.
Because of his position as a colonel in the Austrian army, Möller also had access to secret information concerning both Austria and the North Atlantic Alliance.
The Colonel obtained information by taking pictures of army intranet screens using mini-cameras and recording devices. Through his espionage, he revealed secret information not only from the Austrian army but also from allied institutions such as the EDA (European Defense Agency) and NATO.
One of his findings was, for example, NATO countermeasures against IEDs in Afghanistan. This information was extremely important for the GRU.
As the New York Times uncovered this year, Russia's secret service paid financial rewards to Taliban terrorists as an incentive to attack Allied coalition forces. Understanding where NATO's weaknesses were could make the Taliban's attacks more powerful.
The information Möller provided could have likely helped Russian-backed terrorists prepare explosives to kill as efficiently as possible, especially given new measures taken at Allied headquarters. Möller's espionage in this case could have led to the deaths of soldiers from an organization that Austria officially considers a partner.
Despite his lawyers' arguments at trial, the information Möller passed on was not openly-sourced. As a recruited agent, Möller sent extremely sensitive information to the Russian GRU, which could have likely threatened the Slovak contingent in Afghanistan.
Austrian troops have access to various NATO training programs, exercises, or conferences in an effort to facilitate ongoing cooperation with Allied armed forces in the face of common threats.
Part of this process is, for example, the PARP – the planning and evaluation process – during which the status of NATO troops and the Austrian army's military capabilities are assessed on a biyearly basis.
It may sound like office work, but these are the moments during which Allied forces discuss things such as vulnerabilities or recurring attacks on its troops in Afghanistan. Between 2009 and 2013, Möller attended meetings on these very topics. Some of those meetings took place at NATO Headquarters in Brussels.
In 2011, Möller received information about chemical weapons that belonged to the Libyan army – a supply of mustard and sarin – which disappeared from army warehouses during the country's armed conflicts and which found itself in the hands of Islamic terrorist groups. Russia plays a major role in the Libyan civil war, where it supports General Haftar Khalifa, who has so far tried unsuccessfully to take control of Tripoli at the expense of a UN-backed government.
Möller became especially useful in his work with the Structural Planning Department at the Austrian Ministry of Defense between 2008 and 2013.
"The large amount of secret information about countermeasures against the IED revealed by Möller apparently led to the deaths of coalition forces during attacks perpetrated by the Taliban against NATO. Key information about NATO troops came to the Taliban from the Russians, who had it from their Austrian agent," one of the sources acquainted with the intelligence activities of the exposed colonel told Denník N.
GRU agent support network
Igor Zaytsev oversaw not only Möller, but also the entire intelligence network of Russian agents – that is, the GRU agents who operate in that region of Central Europe under diplomatic cover – who communicated with him or who were sent to collect "dead boxes".
These were the same agents that Slovakia expelled this year following the abuse of Slovak visas in the assassination of a Chechen activist in Berlin.
Members of the dreaded GRU 29155 unit even moved in the vicinity of Möller, which is one of the possible reasons why the Austrian counterintelligence, after 30 years, finally discovered the Russian spy among Austrian soldiers. The names that swirled around Möller were simply striking to Austrian counterintelligence officials after the Salisbury poisoning or the failed coup attempt in Montenegro.
The meetings with Möller were facilitated by "employees" or military attachés at the Russian embassies in Zagreb, Ljubljana and Budapest. For example, Igor Zaytsev was transported by these officials to his meetings with Möller and throughout Europe. They assisted him because he was an "illegal" – a spy who did not have proper diplomatic cover.
In September 2004, Martin Möller met Zaytsev in the Croatian port city of Pula. At the same time and in the same hotel on the Adriatic coast, the commander of unit 29155, Andrey Averyanov – who is one of the main suspects in the attempted assassination of Skripal – was also staying there. One of the "Russian tourists" from Salisbury, Anatoly Chepiga, was at his daughter's wedding, as Bellingcat reported.
The same trio – Möller, Zaytsev, and Averyanov – was also in the same hotel resort a year later.
In Slovakia, in October 2013, Möller met Zaytsev at the FIS Hotel in Štrbské Pleso. Everything was arranged by Eduard Shishmakov – another operative of unit 29155, who was convicted to 15 years in prison in Montenegro for attempting a coup there. Zaytsev and Shishmakov also stopped at the Abba Hotel in Bratislava, where they were visited by the local attaché Evgeny Karpukhov.
Shishmakov was expelled from Warsaw in 2014 for espionage where he had worked with diplomatic cover.
It is more than likely that the "military diplomats" who prepared Möller's meetings with his commanding officers were GRU agents.
When the Austrian secret service eventually found a Russian communications device near Möller, there was no doubt that they had come across a highly regarded Russian agent. Although the Austrian authorities did not approach him until several decades later, thanks to a thorough investigation, they were able to detect the espionage techniques that are still used by the GRU military secret service in Slovakia to this day.